DO YOU WANT READERS' ATTENTION?
When I was eleven, I wanted to be an author.  I remember going to the library and reading a book on publishing. I don't remember much from the book itself, except that it told me that almost no one gets to see their stories in print. To be an author, the book said, was to accept a life of constant rejection and poverty.

I read that and thought, "Yeah, no thanks."
Thankfully, with the advent of online-publishing,  now getting published is as easy as pushing a button. But getting readers? That's another story.
If you're reading this, and you're like my typical client, you are well aware of how hard it can be to be a successful indie author.  You've earned your battle-scars, dealing with one-star reviews, Amazon's antics, writer's block and marketing mishaps. You're a pro, or you're ready to jump the line and start publishing like one.

Since 2014, I've helped hundreds of authors writing in every genre  make their publishing dreams real. I'm focused on results. 

In 2019, I grew my studio by bringing on some amazing junior designers, who help me serve as many authors as possible. 

Currently, I am booking for 2022, but our junior designers have available openings much sooner. I also run seasonal premade sales, where I've sold hundreds of affordably priced designs. (There are still a few left here.)
I also  maintain an active Facebook group where authors can see my latest designs and  connect with other high-performing authors.  Oh, and I'd do almost anything for a good seal meme. 🙂 
Join the Boutique
I often get variants of a question: how did you make it? How did you manage to get to a level where you can be a full-time author?

There are different answers to that question. One is that I write fast, I improve every year, I have a defined voice and I write what my readers want to read. But there's another one. That's actually the one without which I wouldn't be where I am today.
Early 2016, an author who wrote in my genre reached out to me.  She said that my books were fun and engaging. But she told me something else: "however I think you're losing readers because your covers aren't that great." She was right. I made them myself and they were horrible.
But the next time I entered a bookshop, I looked at the covers and realized how right she was. So I did what I could. I rebranded that next month.
About a week after the rebrand, I applied to bookbub and was accepted for a free feature on Cinderella. Over 30000 people got book one that week, and a good % of them read the rest, so I went from nothing to five figures.
So yeah, (how to be successful) there's different answers to the question. But the one that matters? I write good stuff and I use covers that make the readers in the genre want to read them 
<3

The person who told me that? Sylvia Frost. Three years later, I still go to her for cover advice, and I work with her on several projects because she is one of the best at branding.
PREMADE DESIGNS
Behold, beautiful design on a budget! My premade covers are of the exact same quality as my custom work, and each cover is sold only once. These are not templates. Get 'em while they're hot, because they sell out in seconds. 

One ebook cover unlike any other.
Cover as seen on site.
Type changed to fit your title.
Photos sourced from Shutterstock.com and composited into something unique.

Genre targeted, professional typography.
STAFF DESIGNER CUSTOMS
Do you need a simple, impactful cover that will hit genre trends on the nose? Have you bought a premade or gotten a book cover Sylvia and now want to quickly and affordably turn it into a series? If any of these apply to you, then booking with our staff designers may be the best bet for you.

One ebook cover that is art-directed by Sylvia, but executed and designed by one of our talented staff designers. (Price varies depending on who you book.) 
One finalized initial mockup with the option of a second if the first one doesn't hit the mark.
Three rounds of revision. 
Unlimited free stock sourced from Shutterstock.com and other boutique providers composited into something unique. 
Genre targeted, professional typography. 
Initial concept arrive within 7-14 days of project start date.
SYLVIA SERIES STARTERS
My strength as a designer is knowing how to visually represent what your readers want to see on a cover. The covers I create often don't just meet trends, they make them. So if you want to stay ahead of the curve with a polished, uniquely branded cover, then booking with me is a good bet.
One ebook cover designed to target your ideal reader with laser focus.
One finalized initial mockup with the option of a second if the first one doesn't hit the mark.
Three rounds of revision. 
Unlimited free stock sourced from Shutterstock.com and other boutique providers composited into something unique. 
Genre targeted, professional typography. 
Initial concepts arrive within 10-14 days of project start date.
EXTRAS & OTHER SERVICES
Original Vector Illustration Cover – $450
Customized Author Logo or Merch Design- $400 (Trademarkable & Usable on Merch) 
Author Branding — $250 (Non Trademarkable and not usable on Merch)
Typography Only Covers $160

 

(If you already have an image and just need me to add type.)
Facebook Ads 5 for $150 (Comes with text, without text, and editable PSDs so you can easily switch out text!)
Amazon Hardcovers $100
Ingram Hardcovers $75
Facebook/Twitter Banner $75
Box Sets  $75
Audiobooks $50

Paperbacks $50

Translations $30
How far in advanced are you booked?
We're currently not open for new clients for Sylvia as preparing maternity leave. However, our staff designers have current availability. 
In 2022, our booking will be done quarterly, so if you want to be the first to know about new slots or see our latest premades, make sure to join our mailing list. 🙂 
That said, we do have a waitlist, and take new clients from that waitlist all the time whenever there are cancellations. 
To get on the waitlist please  email: thebookbrander@gmail.com. 
What are your payment/refund/cancellation policies?
In order to reserve your spot, I require a non-refundable 10% downpayment. Upon the start of the project the next 50% is due, and the rest of the payment is due upon completion of the project. If you decide not to work with me for whatever reason before I begin work, I will refund anything paid over the deposit. Once work is begun no refunds will be given, unless I decide to cancel the project.
What is your turn around?
For custom designs, please give us 10-14 days to deliver initial concepts from the project start date. From that point, the number of changes, and the intensity of the changes, will decide the pace of the project. For extras and fulfillment of premades, expect a turn around of one week. However, if you're in rush, let us know, and we can likely accommodate you for a small extra fee. 
Sylvia
CREATIVE DIRECTOR & OWNER
 Sylvia Frost is a USA Today Best Selling author and award winning book cover designer. She has designed  thousands of covers for New York Times Best Sellers and newbie authors alike.  
In her own words she says: 
"One of my favorite parts of my job isn't just making beautiful covers for my clients, but also that I get to help mentor and teach my team of Junior Designers.
I also love that we've built a great Facebook Community, where authors can connect with other authors and talk craft and marketing!
My mission is to help as many authors as possible, and as I grow my studio I hope we're doing just that!"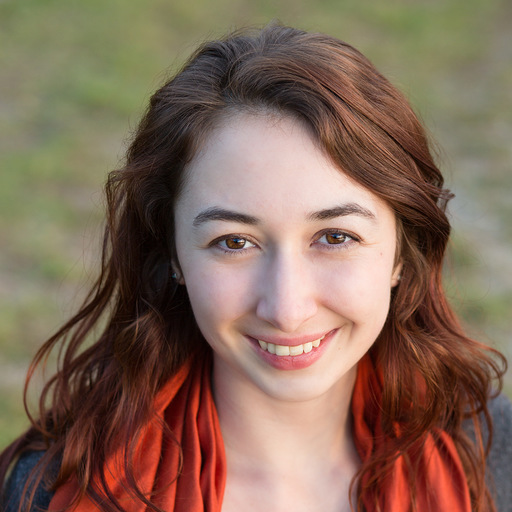 Dyani
Chief Scheduling Officer
Dyani Sabin is the administrative assistant for team Bookbrander, as well as a freelance science journalist and current MFA student in popular fiction at the Stonecoast Program at the University of Southern Maine. Originally from Ohio, she studied biology at Oberlin College, and has a master's in science journalism from NYU. She's gotten equally lost in both cornfields and libraries.
In her own words she says: 
"Beyond getting early sneak peaks of covers, meeting authors in the inbox is my absolutely favorite part of the job. I can't lie, I'm always delighted when I get to be the first person who gets to celebrate with an author over reclaimed rights so we can plan a flashy re-brand, or I get to mastermind a design schedule for a new series. I am really not a big Facebook person, so I'm not in the boutique much, but meeting you all in the email literally makes my day."